---
Weddings
If you are on this page because you are thinking of a wedding at St. Mark's, thank you for considering us in your search for the perfect or suitable site for your wedding. We appreciate the honor of being considered in your plans.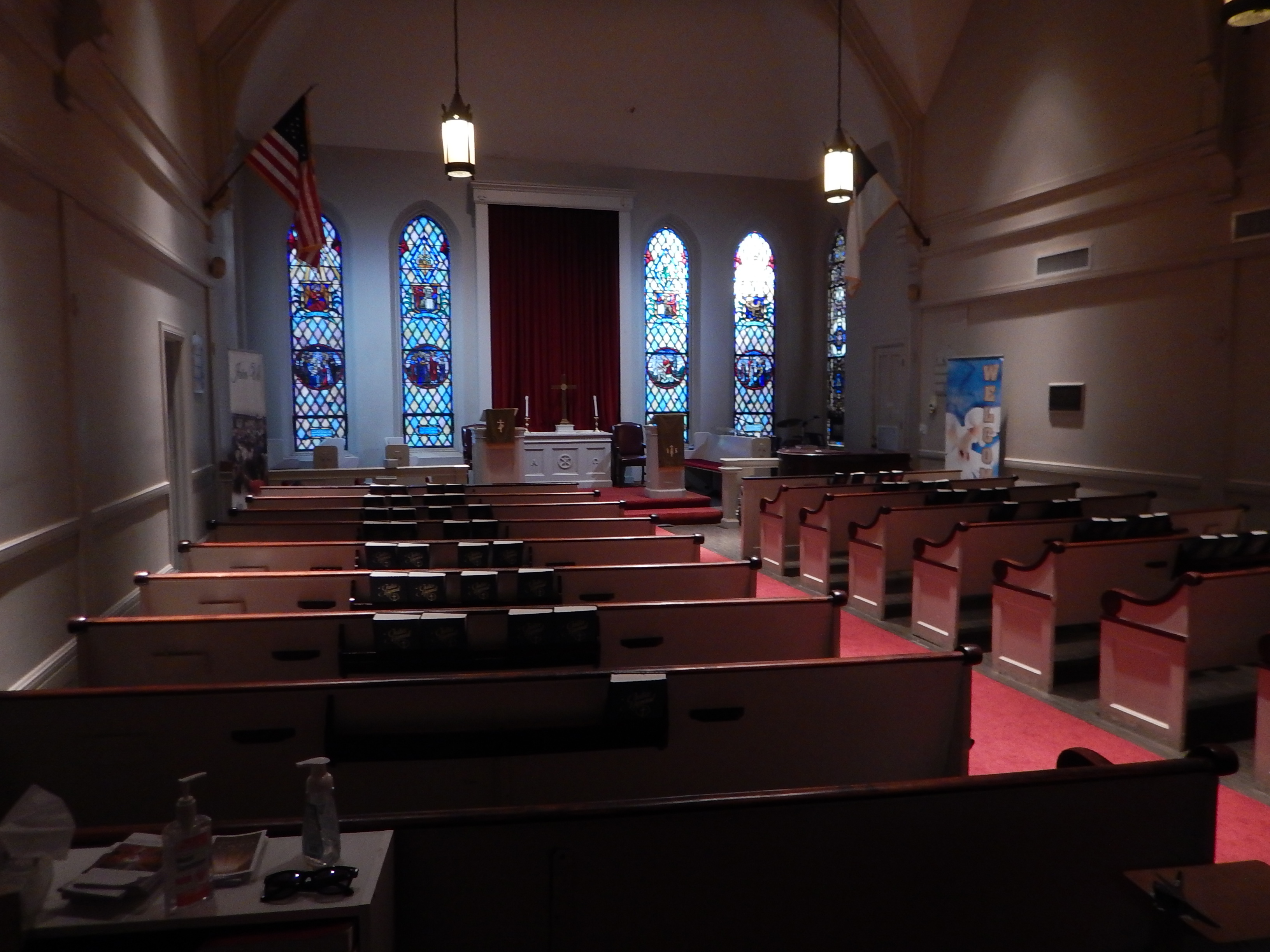 The next step for you would be to call the office, to begin the conversation about a potential wedding, including premarital discussions.
Keep in mind, that although your temptation might be to secure the reception hall before contacting the parish, it is a good idea to see if the parish and clergy are available for the day that you have in mind, and that you meet their criteria, first.
Some people may have been planning for their wedding day since they were five years old, and they know what they want. That may be fine, within limits. Two thoughts on this:
1) What bishops may permit clergy to do in a wedding rite, needs to conform with the Prayer Book and related rites, for it to be a valid Episcopal wedding. However, bishops may exercise a certain amount of discretion within that framework.
On the other hand, while Episcopal wedding services might be shown on Internet videos or described in etiquette materials, that is not a guarantee that it conforms to what is permitted in a diocese.
2) And if you have seen a really interesting and unique way of celebrating a wedding that is not Episcopal, that may or may not be possible to do in an Episcopal setting. So, if you have questions on these matters, please contact the clergy as far ahead as possible.
Because the clergy are agents of the State of Connecticut as well as ministers of the Gospel for the Episcopal Church at weddings, all wedding plans have to take the requirements of both entities into account.
In the meantime, for an understanding of the Celebration and Blessing of a Marriage rite in the Episcopal Church, nationally, please click: Here
If you have questions about the State of Connecticut's marriage requirements, your questions might be answered: Here. However, and most importantly, talk with the local vital records department (the Town and City clerk at 27 West Main Street, in New Britain), in person.

And in the meantime, please read the diocesan general information regarding marriages: Here. Both parties will need to sign The Episcopal Church's Declaration of Intention form, available at St. Mark's; the wording appears in a special section to the left of this page, as well as in the national canons to the left of this page.
In addition to the diocesan canons, there are very similar national canons of the Episcopal Church to keep in mind, and they are in a tab to the left of this Web page. Please read those, as well.

If a marriage judgment application is involved because one or both of the couple have been married at least once before, please read the diocesan memo: Here.
The Marriage Judgment application form and instructions can be found: HERE.
"Open to God's love, serving our neighbor"



|

|

Share