---
The Reverend Dr. Shaw Mudge, Priest In Charge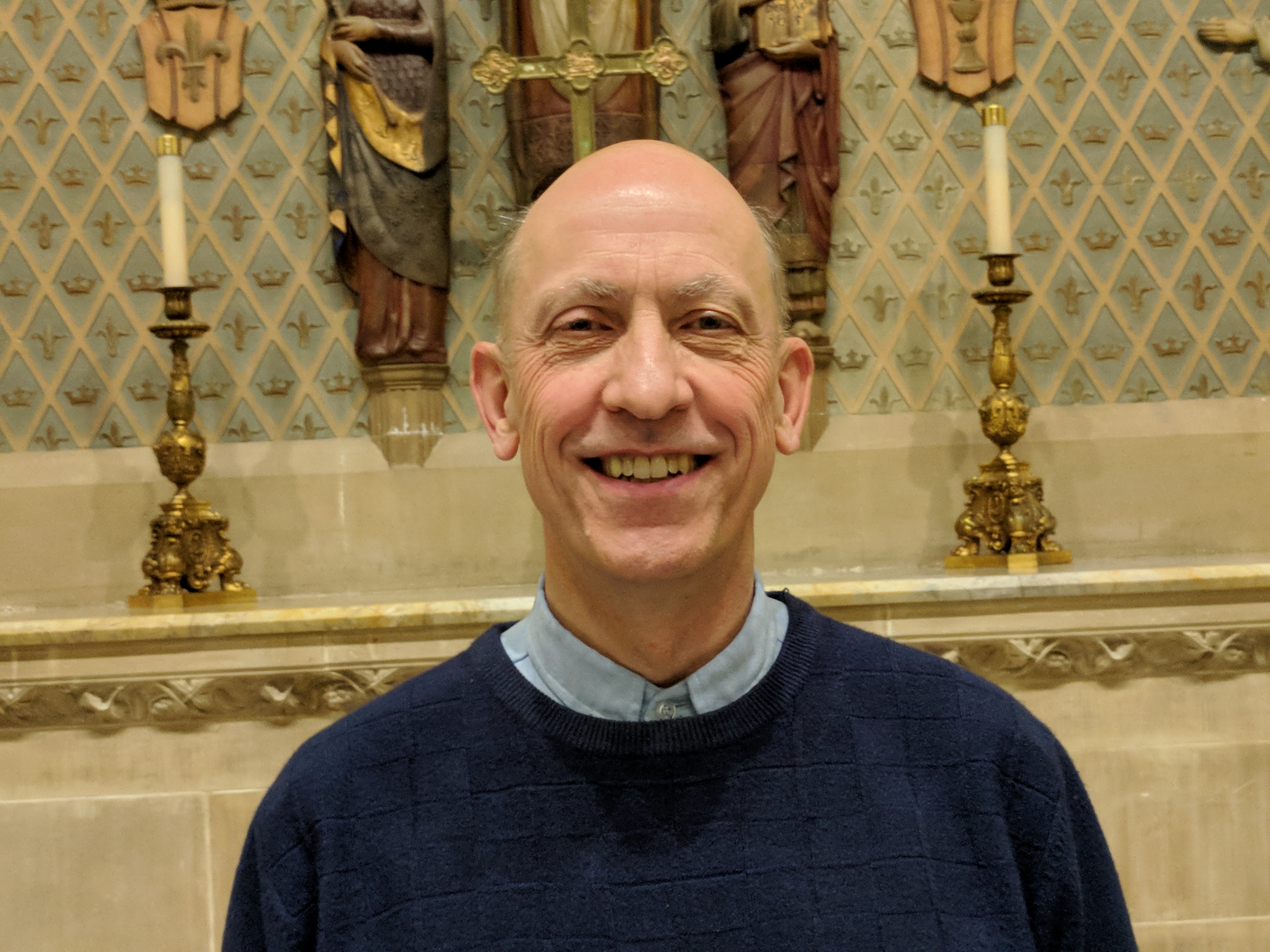 The Rev. Dr. Shaw Mudge serves as Provisional Priest-In-Charge at St. Mark's.
Fr. Shaw was born and raised in Greenwich. He comes to ordained ministry as a second career. After receiving a Bachelor of Arts degree in History from Dickinson College in Carlisle, PA, he worked at Shaw Mudge & Company and related companies. Shaw Mudge & Company was a fragrance manufacturing company first in Stamford, then in Shelton, where he served as a Board Member, Director, and Corporate Officer, specializing in Human Resources, and wearing several other hats. Along the way he volunteered in many venues including the Vestry of St. Timothy's in Fairfield and the Connecticut Employment and Training Commission. His path to ordained ministry began in 1981 in a conversation with, Julie, his wife, a call to ministry which was confirmed by the Episcopal Church in Connecticut.
"We both had a strong sense in God's call on our lives, a call that continues to this day. My unique background in business, quite a few years in parish ministry, and missionary experience in South America, East Africa, and Belize in the Caribbean has been helpful to congregations and dioceses with whom I have been priveleged to serve. We continue on an inspired adventure."
"Along the way, I earned both a Master of Divinity and a Doctor of Minisry degree in Theology from Trinity School for Ministry (an Episcopal/Anglican seminary) and, in conjunction with the latter degree, set up and taught a diocesan Deacon Formation Program Curriculum for an entire diocese in upstate New York which paved the way for my becoming Academic Dean of an Anglican theological college in Lima, Peru, and in turn led to my creating an online theological college for the Anglican Church in Belize (in the Anglican Province of the West Indies). This, in turn, led to my coordinating the production and publication of a Spanish edition of the Prayer Book for the entire Province of the Church in the West Indies, especially for use in Belize. I have gotten to know some really great people along the way."
Reflecting on his ministry, Fr. Shaw noted: "I am a creative, self-starting, energetic, consensus building, and spirit-filled person. And all the while, my focus is on the path where God is leading the Church and my family. There is always something new to learn as we walk this path together."
"On my days off, I try to attend to family matters, take short trips, watch movies, and pursue interests in the visual arts and other hobbies. Julie, my beloved, is my best friend. We compliment and complement each other. She is an awesome certified Episcopal hospital chaplain at Prospect Eastern Connecticut Health Network in Manchester and Rockville. Our daughters are awesome, each in her own way."
"I was called to St. Mark's by Bishop Ian and the Vestry of St. Mark's. I believe that God's Holy Spirit has been very active in our time together, and I like the parish very much. Excellent people. Onwards!"
Prior to St. Mark's, Fr. Shaw most recently served as Interim Priest-In-Charge at St. Peter's Episcopal Church in South Windsor.

|

|

Share